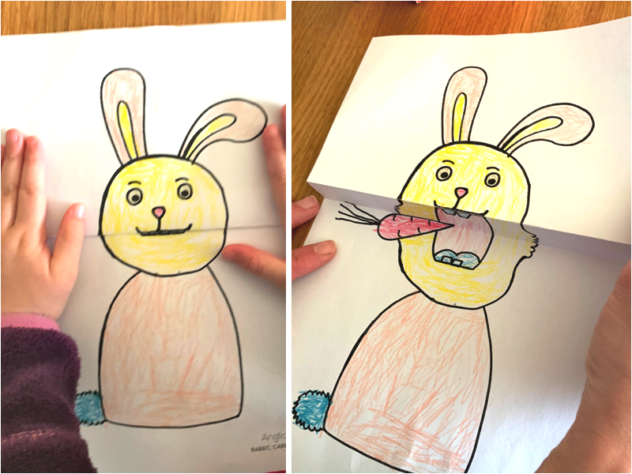 Introducing English as a second language can be fun. Introduce opposites or body parts. Such as:
OPEN – SHUT
BIG – SMALL
MOUTH, TEETH
Just fold it in the right places and have fun 🙂
I like to introduce the Open Shut song with this activity.  See more tips and materials for early English learning here.
Download and print right away, use the right button to save: RABBIT.pdf
See more resources: