$78.00
First online course for children 0-3 years and their parents or practitioners using Montessori principles to learn English in early childhood.
Natural learning with respect to children's interests. Identify sources of children's learning opportunities, how families and practitioners can prepare natural learning environments as a source of learning.
Get over45 minutes of video guides how to have fun with English in everyday life situations indoors or outdoors. First easy songs, rhymes, games, and fingerplays.  Have fun and enjoy some special time together!
See the action with children for quick teaching ideas
Developing language through play
Creating the right environment for  English learning
Developing language through interactions
Learning English in context
Developing the whole child
Guiding the learning experience
Download 32-page course summary in the pdf document.
You will also receive the Certificate of Completion of the course.
Description
Videos full of inspiration for various age groups and opportunities
Ebook summarizing the course and including printouts for your activities (32 interactive pages)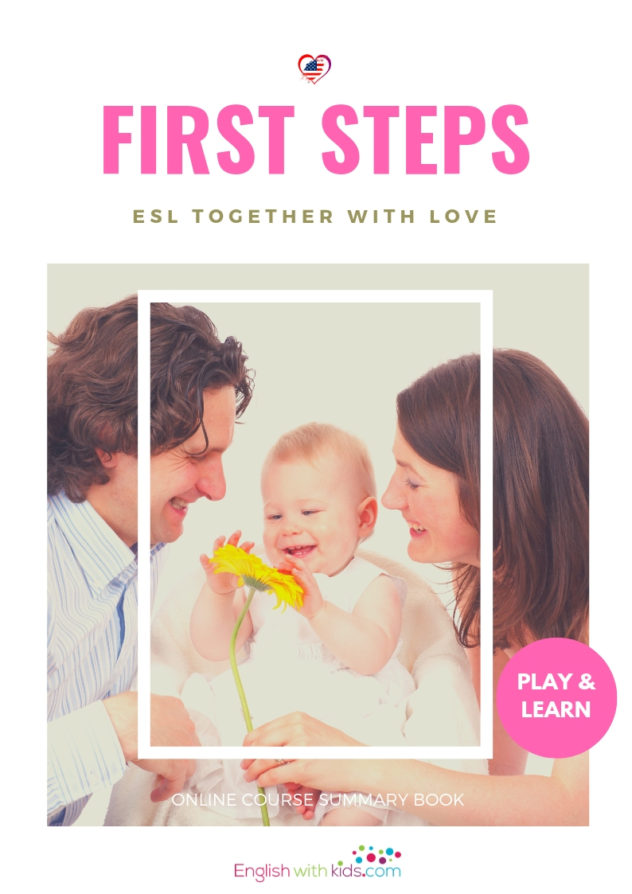 Enjoy the rhymes and activities also in the audio version.
Read by my colleague Abigail Davis from Florida USA.
Read the QR CODE and play it right away.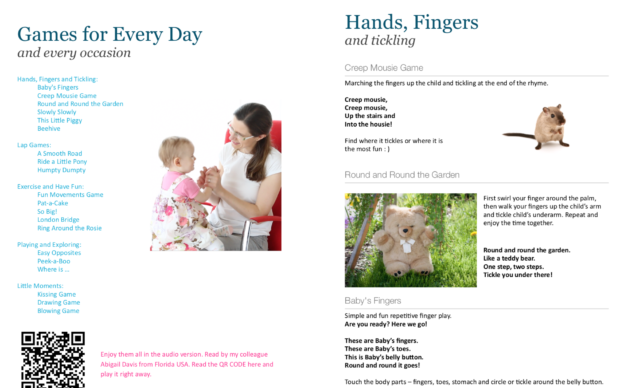 Includes many printouts for fun English learning. Just print and play 🙂